How do you spell "speechless?" IBWO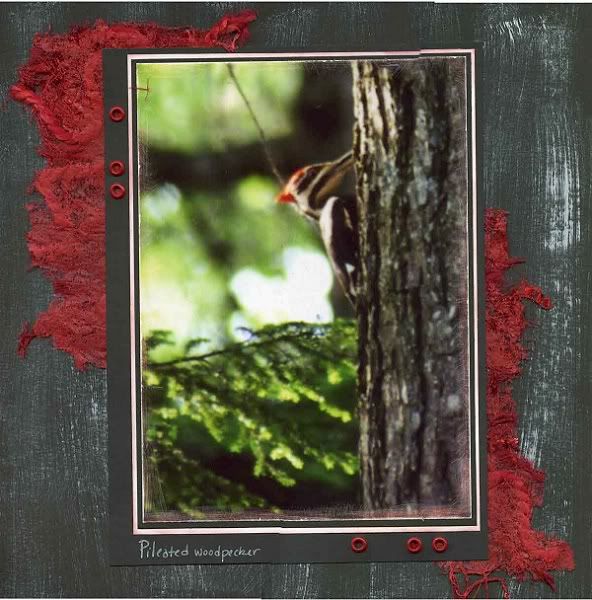 The first line of an email I received yesterday read--



"Congratulations on being selected as a volunteer for the Ivory-billed Woodpecker Project..."



I opened that email at work, during my lunch break amidst reading ordinary emails I generally receive---sightings from the mnbird and wisbird lists, emails from the storytell listserv and other semi-personal notes from here and there. I had to look again to make sure I'd read correctly.

I had.

My next step was to jump up and down in my room, much like some of the kindergarteners I'd just finished supervising in the lunchroom. Who to tell? I raced into another room where I knew a couple colleagues were working at their desk. One, an avid outdoorsperson herself, totally understood my excitement. The other said, "Well, I'll just pretend it's a letter that tells you you got tickets to a Broadway play in NYC, and then I'll get it!"

When I learned earlier this fall that Cornell would accept applications for the next search season from the public, I thought, "No way." I remembered next what my parents always told me; "The worst they can do is say no." Looking at the two week slots available, only one could really work with my teaching schedule, the final two weeks. They coincided with our spring break, but they also coincided with the Northlands Storytelling Network spring conference. Not only is that event a high point of my year, I'm on the board of directors. I emailed the board, who all told me to pursue my dream.

Then I filled out my application. It wasn't as if I had anything of significance to offer, other than the fact I enjoy the outdoors and birding, have paddling experience and don't shrink from rough conditions.

Apparently that was enough. A day later, I'm still scratching my head in wonderment. Take, for instance this statement in my letter detailing the logistics.


"Given the high caliber of applicants we expect to have some of the most competent birders/field biologists in the country assisting with our research. We are pleased that we can include you in this group."

Most competent birder? Me? A decent birder. Even competent. But "most competent?" I imagine after spending two weeks doing field research like this with Cornell Lab that I will move much closer to being a most competent birder, and for that alone, I will be forever grateful.

Certainly, an opportunity to see this grail bird, larger cousin of the pictured Pileated shown above, would be the high point of such an experience for any birder, but I'm not so unrealistic as to head into this thinking that will be a certain occurence. Thousands of hours have already been logged, with but a few tantalizing glimpses and maddeningly fewer bits of lasting evidence. I can only imagine that upon seeing one, people are so stunned that they don't react quickly enough to get the camera lens aimed. Of course, like anyone else who will be involved in this search, I'd love to entertain the fantasy that my photo will be the definitive one. Dreams are a good thing. I held this dream over 30 years ago, when I wrote a piece of lousy fiction for a friend, my one and only academic transgression.

I'll be happy to enjoy this unique habitat, to be part of this piece of environmental history, to be in the company of other birders who "get it" for two weeks. An unexpected bonus is learning that we'll have the weekend off, and there is an Important Bird Area not too far away where we can look for Red-Cockaded Woodpeckers, another life bird for me. A trip to nearby Brinkley is likely as well, where I can visit Gene's BBQ for an "Ivory Bill Burger" after spending my first week in the swamp. Pity my poor teaching colleagues who'll be spending their spring break doing such ordinary things as sitting on Mexican beaches or skiing in Vail. If you don't understand my giddy excitement of this spring break of a lifetime, take a cue from my fellow teacher. Pretend I have tickets to the original cast production of "Wicked" in NYC!