A time and place for one's thoughts
It had snowed here at last. Putting my cross country skis in the car and driving in anticipation of finally enjoying the trails again, I was disheartened to discover that snowfall on the trails was minimal. Disappointed but undaunted, I shifted gears and instead headed into the trails of the forest in search of my jinx bird, along with any other enjoyable sights of nature that might present themselves.
I spent hours.
Hours
. Yes, I did spot my friend the jinx bird, but only briefly. It haunted me my whole afternoon, laughing in a mocking sort of way. Too bad for him! I just trained my camera onto more willing subjects. Like this one.....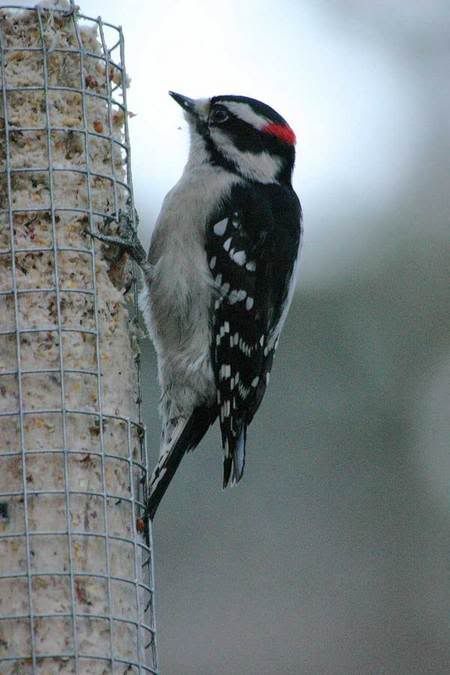 Or perhaps this one...
Maybe even this perky little fellow...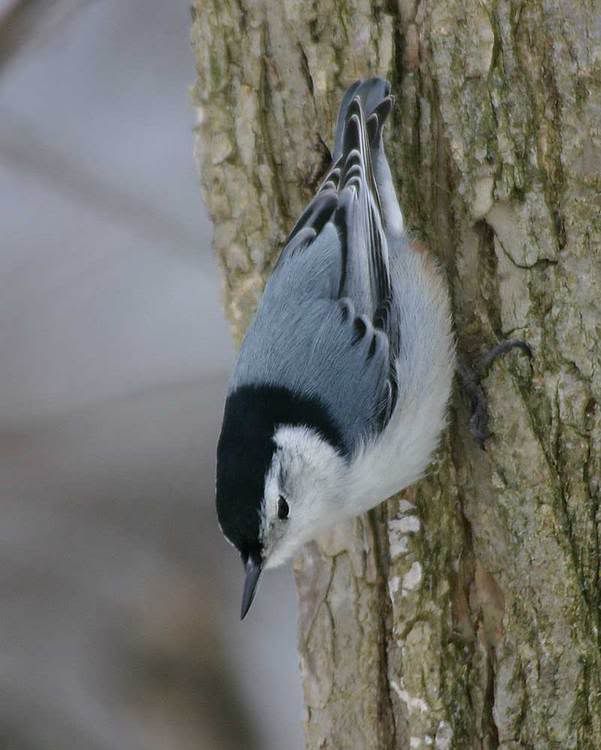 In various spots throughout the forest, a veritable symphony of woodpecker drumming could be heard. A small suet feeder hangs in a clearing near the confluence of several trails, and much free entertainment could be had watching all these birds jockey for position. Those waiting nearby proclaimed their stake with drumming, and hearing anywhere from 30-40 Downy, Hairy and Red-Bellied Woodpeckers drumming at once is an experience not to be missed!
My time in the woods was spent in the company of such as these, along with several white-tail deer, but as I headed reluctantly back to civilization, the sky opened up and presented a show better than anything that might have been streaming online or broadcast late afternoon.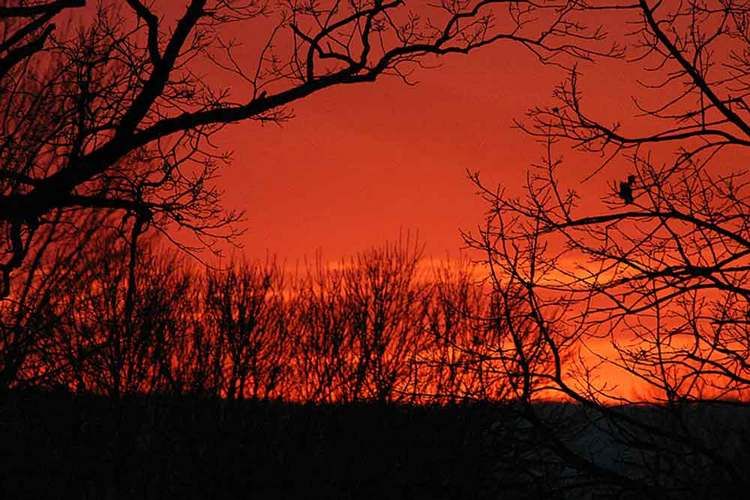 I can't help but think that if those people who tear up our landscape in the name of "progress" would spend some time away from that progress, an appreciation for what is being lost might develop. One cannot spend time walking deliberately through the forest, alone with your thoughts and the creatures who make it their home, and not see its value. Where some see "increased tax base," I see only "less wild places." Somehow, I much prefer my sunset framed by trees and grasslands instead of skyscrapers and McMansions.